MESSAGE FROM EXECUTIVE DIRECTOR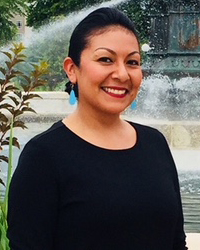 The Chamiza Foundation is currently going on its 30th year of philanthropic support for New Mexico Pueblos. I am very happy to have been chosen to be the Executive Director of the Chamiza Foundation. I began my tenure with the Chamiza Foundation in June 2018.
2018 was a tough year for the Chamiza Foundation. In February of 2018, the Chamiza Foundation lost its Executive Director, Donna Vogel. The Chamiza Foundation Board was filled with sadness when Donna passed. Since I have been in this position, I have come to realize the impact that Donna and the Chamiza Foundation has made on our Pueblo communities. Donna established solid relationships with Pueblo leaders and constituents. I plan to work diligently to ensure that those relationships are maintained and strengthened.
Apart from the passing of Donna, the Phillips family suffered the loss of Joann Phillips. Joann Phillips and her husband Gifford Phillips created the Chamiza Foundation in 1989. Joann was 90 years old when she passed. She lived a long and beautiful life. I am grateful that I had the opportunity to meet Joann before she passed. She was an amazing woman. I wished I had met her in her heyday. From what I hear she was a very forward-thinking woman with a great sense of humor.
I am truly honored to be in this position and look forward to perpetuating the work of the Chamiza Foundation.
Thank you.
REMEMBERING JOANN PHILLIPS
By Robert Nott, Santa Fe New Mexican
"She was a life force, which made her a fabulously rounded board member, one who worked hard, brought in good people, was very generous with financial support and had a good vision," said Andrew Wallerstein, the former chair of the board of SITE Santa Fe, which Phillips helped co-found in the mid-1990s. "Even when she was old and frail she would state her opinions. You noticed her, even when she was very quiet, and when she spoke, it was with force and vitality and humor."
Joann Phillips died at her Santa Fe home surrounded by friends and family members, on Oct. 26. She was 90 years old.
The Portland, Ore., native, who moved to Santa Fe with her late husband, Gifford Phillips, around 1990, played a driving role as both a founding member and board member for SITE Santa Fe, the Georgia O'Keeffe Museum and the Museum of New Mexico Foundation. She was involved with the Los Angeles Institute of Contemporary Art, the Museum of Modern Art and the International Council of the Museum of Modern Art in New York City.
She and her husband founded the Chamiza Foundation in 1989, an organization that preserves and enriches the cultural heritage of the pueblos of New Mexico.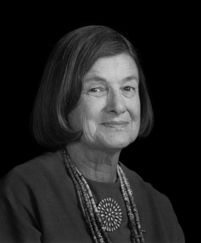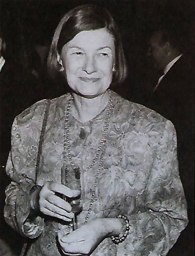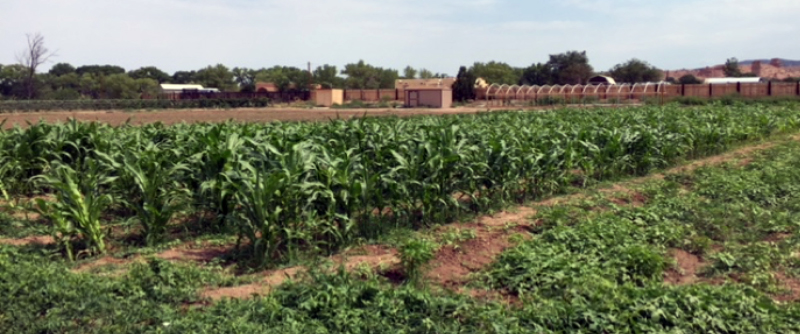 NAMBE PUEBLO: 
COMMUNITY FARM & LANGUAGE PRESERVATION
The Nambe Pueblo Farm program began in 2012, they have been constantly evolving, expanding, and making an impact their community. With two previous Chamiza Foundation grants supporting their  "Seeds of Health Preservation" Program, they now have two stainless steel, lockable tool chests which serve as perfect seed banks. Their Farm Manager, George Toya, has ensured the continuation of the program by saving seeds and teaching the other Farm Technicians how to do so as well. The seed saving program is now a permanent part of the farm program, and they use the seeds in their fields and hoop house, and give seeds to community members for their own gardens.
The following are activities that the Chamiza grant helps support by providing funds for wages for community farm staff members:
All DENR staff attended the community event at the Wellness Center.
Travel to Tooley's trees in Truchas to get the 13 fruit trees to be planted in the new hoop house.
Farm staff continued working on both the existing 1-acre vineyard and the new 7.5-acre vineyard.
They also continue to irrigate and weed the community farm field, which is fully planted now with 3 types of corn, and numerous other vegetables.
The large hoop house has to date produced a bountiful harvest of radishes, lettuce, and chard––these vegetables are distributed to the Senior Center, Wellness Center, Headstart, seniors, and the general tribal members.
Employment of two summer interns.
DENR staff went to Abiquiu Lake with the Summer Youth program and assisted with the end of summer camp celebration.
DENR staff helped the Wellness Program with grading work on a running trail that will be used for a Pueblo Crossroads 5K Challenge Run.
The CHC and DENR staff held the second Rez Café event in the evening at the Wellness Center. We had about 65 community members participate and the meeting was well received. We gave away 5 raised garden beds constructed by DENR staff via a raffle. The beds will be located where the homeowners want and we will also fill them with topsoil.