For 34 years, the Chamiza Foundation has continued its commitment to support the continuation of Pueblo culture. The Board of Directors, members of the Phillips family and staff carry out the work of the Foundation and are undeterred in their dedication to the mission. This has ensured the Chamiza Foundation's continued relevance to Pueblo communities now and for generations to come.
Although a family Foundation, from the beginning, at least half of the Chamiza Board has consisted of Pueblo members. Currently, the board of ten members includes seven Pueblo members. Pueblo members continue to guide grantmaking decisions into areas where support is most needed.
The Foundation is committed to a grassroots approach to grantmaking that supports leadership in Pueblo communities and their efforts to effect positive and innovative change that sustains culture and traditions.
The Chamiza Foundation is dedicated to on-going collaboration and long-term relationships with Pueblo communities.
Funding priorities are focused on cultural preservation and include:
Language Revitalization
Sustainable Agriculture
Traditional Building
Traditional Arts and Crafts
Storytelling / Oral History
Youth Education
Leadership Programs including environmental stewardship and ecology
Intercultural Exchange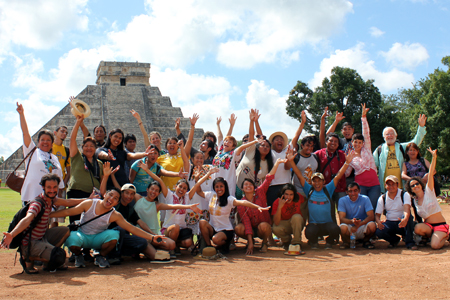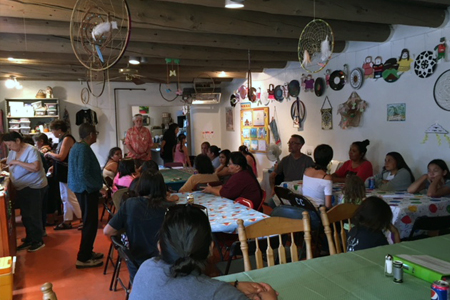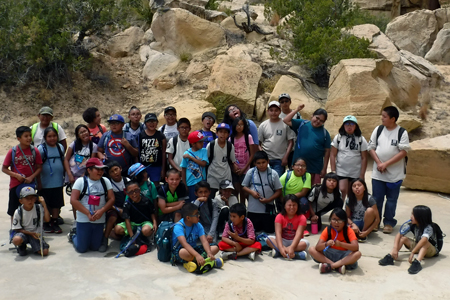 Board of Directors
The Chamiza Foundation's Board of Directors includes leaders from the Phillips Family, from Pueblo communities, and from the local community, all of whom are dedicated to thriving Pueblo communities.
MARJORIE PHILLIPS ELLIOTT, CHAIR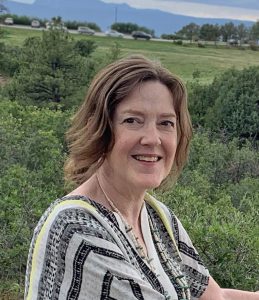 Marjorie Phillips Elliott has served on the board since 1999 and as chair since 2010. She also serves on the Members Board of the Phillips Collection in Washington DC. Among other non-profit experiences, while also pursuing her career in film and photography, Marjorie served as the chair of the Tarrytown Environmental Council from 1993 to 2003.
ALICE PHILLIPS SWISTEL, VICE-CHAIR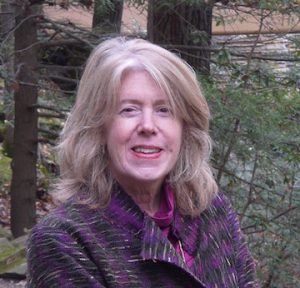 Alice Phillips Swistel has served on the board since 2007. She is a current board member of the Phillips Collection in Washington D.C. and has served since 2002. She received a B.F.A. from Tufts University and the School of Museum Fine Arts in Boston.
BRIAN D. VALLO, PRESIDENT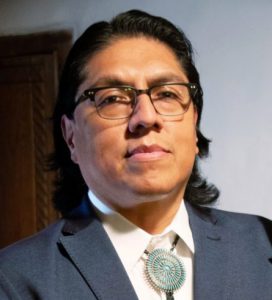 Brian Vallo is a member of the Pueblo of Acoma tribe in New Mexico. With 30 years' experience working in areas of museum development, cultural resources management, historic architecture preservation, the arts, and tourism, Brian has dedicated his career to promoting Native American arts and culture as well as advocacy on the protection of sacred sites and repatriation of ancestors and items of cultural patrimony.  He recently completed a 3-year term as Governor of his tribe. A self-taught painter, Brian is inspired by his culture and the landscape of Acoma which influence his multimedia paintings.
VERNON LUJAN, VICE-PRESIDENT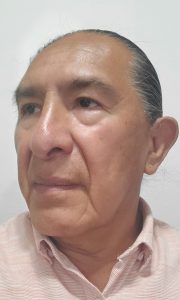 Vernon Geronimo Lujan is a tribal member of the Taos Pueblo and currently works for the Taos Pueblo in the management of infrastructure and as a member of the Board of Education. He worked for many years for the Pueblo of Pojoaque as Director of the Poeh Cultural Center and Museum. Vernon is a former adjunct faculty member of the University of New Mexico in Native American Studies and Fine Arts.
TRISHA MOQUINO, TREASURER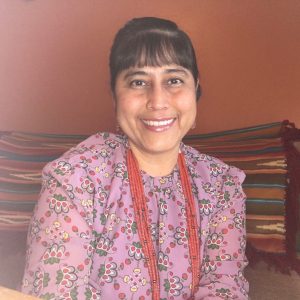 Trisha Moquino is from Cochiti, Ohkay Owingeh and Santo Domingo Pueblos. She graduated with a B.A. in American Studies from Stanford University; she holds an M.A. in Elementary/Bilingual Education from the University of New Mexico, and she is trained in the Montessori Method for primary level (ages 3-6) and lower elementary level (ages 6-9). Currently, she serves as the Director and lead teacher at the Keres Children's Learning Center at Cochiti Pueblo, a learning environment that incorporates the natural usage of the Keres language and Pueblo culture into an educational model that nurtures the whole child.
BEN CALABAZA, SECRETARY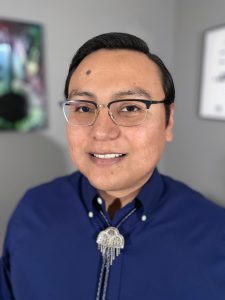 Ben Calabaza (Kewa) has 19 years of marketing and design experience. He is a managing partner with Iroots Media, LLC, a design and marketing group based in Santa Fe, NM. Calabaza has led many local and national branding/communication projects, most recently the Native Arts and Cultures Foundation, ACLU Indigenous Justice Convening, the Museum of Indian Arts and Culture, the Native American Community Academy, and the Tribal Solar Accelerator Fund. He was an adjunct instructor at the Institute of American Indian Arts for five years; and taught Introduction to Digital Arts, the Art of Public Speaking, First-year Seminar, and Cross Country Running. Calabaza also worked as the Public Relations Manager for the Wheelwright Museum (2018–2022) and assisted in gaining market position in the Santa Fe area through a comprehensive marketing plan, producing first place in the 2019 Journal North Readers' Choice Awards. He also assisted the museum with receiving a multi-year Google Ad Grant for greater online visibility.
JAMES L. PHILLIPS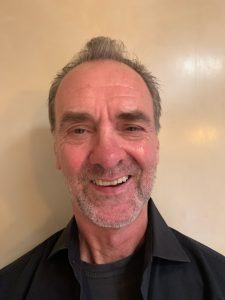 Jim Phillips has served on the Chamiza Board since 1990 and served as Chair of the Board from 2000 to 2010. He is an investment advisor and is president of JP Capital Management.
TED JOJOLA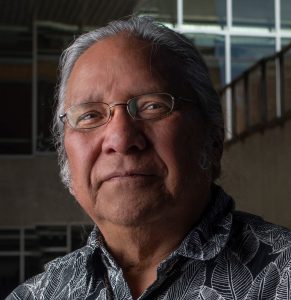 Ted Jojola is a tribal member of Isleta Pueblo. He holds a Ph.D. in Political Science from the University of Hawaii, a BFA in Architecture from the University of New Mexico, and is currently Distinguished Professor of Architecture and Planning at the University of New Mexico and the Co-Founder of the Indigenous Design and Planning Institute at UNM.
AARON M. SIMS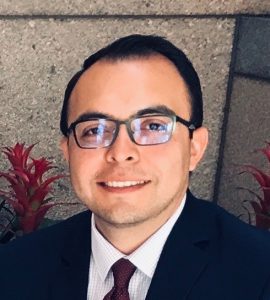 Aaron M. Sims (Pueblo of Acoma), owner-attorney, for Chestnut Law Offices. Mr. Sims obtained his Juris Doctor from the University of New Mexico – School of Law with an Indian Law Certificate. Mr. Sims holds a bachelor's degree in Government and Native American Studies from Dartmouth College. He is a member of the State Bar of New Mexico and the Federal District Court.
Before law school Mr. Sims was a project coordinator for the Leadership Institute at the Santa Fe Indian School (SFIS), a culturally and community-based Native American policy think tank. Mr. Sims continues to serve as a consultant and faculty member for the SFIS Leadership Institute's Summer Policy Academy, a nationally recognized summer youth program educating Native American students on contemporary challenges and federal policies affecting tribal communities.
At the Chestnut Law Offices, Mr. Sims' practice focuses primarily on Pueblo tribal governmental representation and cultural resource protection. He has extensive experience working to protect and repatriate sensitive items of cultural patrimony at auction in both domestic and international sales. He also has worked extensively with clients to protect cultural resources and traditional cultural properties in various federal undertakings.
ALISSA CHAVEZ LOWE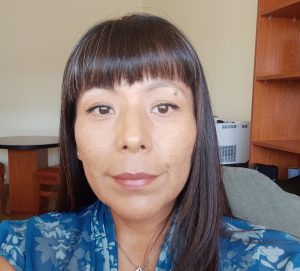 Alissa Chavez Lowe joined the administration at the Santa Fe Indian School (SFIS) as their Director of Admissions in July, 2022. She began her work at the SFIS the prior year charged with cultivating STEM enrichment programming for their middle and high school students that resulted in the inaugural Exploring STEAM Summer Program. The opportunity to become part of the elite team at SFIS was a goal she aspired to and she is delighted to now be driving efforts to promote the vision and mission of the SFIS by bolstering outreach to member communities, partners and, families both connected and striving to be part of the historical leader in Native American education.
Having grown up in the Pueblo of San Felipe, community has always been integral to who she is and how she approaches her work. In 2014, she received her bachelor's degree in Family Studies from the University of New Mexico and soon after was hired as the Director of Education for her home community. As the director, she was responsible for overseeing all aspects of education including oversight of K-12 students, adult education, college and career education, language and culture programs, and the tribal library. During the 6-years of "heart-work" she provided at San Felipe she is most proud of the evolution of the tribal library program not only by the growth of services but by their expansion from an 820 sq. ft. facility to a 4246 sq. ft. center of community activity. She was an integral part of the establishment of the Middle Rio Grande Pueblo Tribal Consortium that enlisted 4-tribal libraries to apply for E-Rate funds resulting in affordable high-speed fiber connections previously not within reach for tribal communities.
She credits her 9-years of experience at the postsecondary level at the Institute of American Indian Arts (IAIA) as the Academic Outreach Coordinator and later, Dual Credit Coordinator with providing the opportunity to hone her skills in the areas of program development, relationship-building and targeted outreach, and college and career readiness. Through her work at the IAIA a three-week residential college transition experience and professional development series of workshops were initiated and served as blueprints for the bridge program now offered for college freshmen and the continuing education program. She was also responsible for the establishment of the IAIA's Dual Credit Program that has provided hundreds of students from the SFIS, Jemez Pueblo and, Santa Fe and Albuquerque Public Schools the chance to jump start their college and career goals.