MESSAGE FROM THE EXECUTIVE DIRECTOR
Greetings everyone, I hope this message finds you in happiness and good health. Our deadline for the second round of applications for 2021 has come and gone. Our board will be meeting on June 11, 2021, to discuss applications and determine awards. I will announce the awardees in next month's newsletter. We received 16 applications. As mentioned in previous newsletters we were not only accepting applications for "Traditional" projects (Language, traditional architecture, agriculture, traditional arts and crafts instruction, oral histories and storytelling, youth education and leadership, intercultural exchange and education) but we were also accepting applications for COVID-19 Emergency Recovery Support. We did not receive as many applications for COVID-19 Emergency Recovery Support as we anticipated, which we are taking as a sign of recovery and healing in itself. Overall, we received some noteworthy applications and I wish we had the funding to fully support all of them.
Earlier this year, I decided to become a part of the steering committee for the "The New Mexico Broadband Collective", which is housed with the New Mexico Association of Grantmakers. The Collective consists of funders and nonprofit organizations committed to ensuring access to the Internet in "hard to connect communities" in the state of New Mexico. As you all know, broadband is essential for healthcare, education, and employment. By participating in this group, I am hopeful that my participation will bring broadband resources and services to our Pueblo communities. There is still much work to do for this collective. If you know of anyone who would like to support the New Mexico Broadband Collective, please have them visit: https://www.centerfornonprofitexcellence.org/broadband-collaborative
Below you will find an announcement from the Southwestern Indian Polytechnic Institute. They are looking for artists from Laguna Pueblo and Zuni Pueblo. Please share this announcement with your friends and relatives who are from these two Pueblos. Additionally, you will see a funding announcement from the New Mexico Foundation. They are accepting grant applications for emergency needs resulting from the pandemic. Please share this announcement with non-profits that you are connected with and New Mexico Tribal Representatives.
Today, I am thankful for the rain. It brings me joy as it washes away the negative in the world and brings forth growth and purity.  Be well and stay safe.
Sincerely,
Dr. Amanda J. Montoya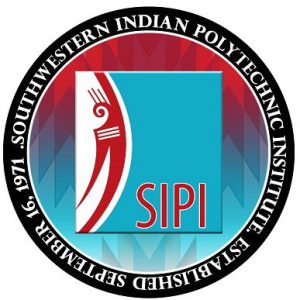 Southwestern Indian Polytechnic Institute
The American Indian College Fund recently awarded the Southwestern Indian Polytechnic Institute (SIPI) Board of Regents a $20,000 grant to develop an introductory drawing course on campus and community workshops to be held in the Pueblo of Laguna and the Pueblo of Zuni.
The SIPI BOR has partnered with the Laguna Community Foundation and the American Indian Chamber of Commerce to further support local Pueblo businesses and artists. They are looking for Laguna and Zuni artists with drawing skills to co-teach the drawing course and community workshops. If you or someone you know is interested, please contact Abby Webb with SIPI BOR at 505-792-2764. These are paid opportunities!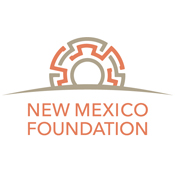 Vecino Fund Emergency Grant Request
The New Mexico Foundation is pleased to launch a third round of grantmaking through our Vecino, Neighbor Helping Neighbor Fund. In this round, the Foundation will award grants to New Mexico organizations addressing any emergency needs in their communities resulting from the coronavirus pandemic. For example, grant funds can be requested for food, water, emergency supplies, utility and rental assistance for clients, and support for domestic abuse survivors. Organizations may also apply for general operating support if applicant is doing work to address the pandemic.
Applications will be accepted beginning March 15, 2021, and grants will be awarded on a rolling basis until Vecino funds are expended.
Applicants must be 501(c)(3) nonprofit organizations in good standing with the IRS (or have a fiscal sponsor that is a 501(c)(3)), or be a federally recognized tribe in New Mexico. Grants cannot be made to individuals.
Grant range: up to $10,000
If you do not receive a confirmation email after you submit your application, or if you have questions, please email edavila@newmexicofoundation.org.
Please visit: https://newmexicofoundation.org/new-mexico-foundation-responds-to-communities-affected-by-the-covid-19-crisis/ for more information.