MESSAGE FROM THE EXECUTIVE DIRECTOR
Greetings everyone, I hope this message finds you well. The Chamiza Foundation board met on June 9, 2023, for the second and final board meeting of the year. The board met to discuss applications and determine awards. We received 9 applications, 5 were awarded grants. The awarded grants were focused on intercultural exchange, youth education & development, and agriculture. We look forward to witnessing the success of these programs and projects. These projects are listed below.
In January of 2020, we held a grant writing workshop at the Institute of American Indian Arts in Santa Fe, NM. The goal of this workshop was to have Pueblo participants from the northern Pueblos come learn about grant writing. We had every intention of having a second grant writing workshop for the southern pueblos later that year. However, the COVID-19 pandemic hit, and we were not able to have a second grant writing workshop. Now three years later we are finally able to safely offer another grant writing training. Currently, the grant writing workshop is not specific to southern or northern pueblo participants. If you would like to learn about granting writing, please let me know and I can put you on the list. This year's grant writing workshop will be taking place on October 19, 2023, at the Indian Pueblo Cultural Center. The workshop is free and is based on a first come first serve basis. A formal announcement will be coming out as the time gets closer, but I wanted to let people know about it now, so people can save the date and take advantage of this great opportunity. Please contact me if you have any questions.
I hope everyone's summer is off to a great start! Make sure to stay hydrated. Ohkay Owingeh feast is coming up this Saturday, wishing all the Ohkay Owingeh families and friends a Happy Feast Day 😊
Sincerely,
Dr. Amanda J. Montoya

Project Highlight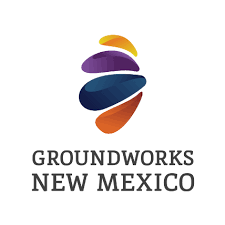 Groundworks New Mexico: Broadband Collective
The Chamiza Foundation provided funding to Groundworks New Mexico in the Spring of 2022 to support the New Mexico Broadband Collective (NMBC), an initiative housed at Groundworks NM. The purpose of this funding was to assist the NMBC in closing the digital divide in New Mexico Pueblos. New Mexico ranks among the least connected states with regards to broadband, according to the latest U.S. Census data. The Census data also concluded that half the homes in the state do not have access to a high-speed broadband connection. This digital divide is even greater in our state's nineteen pueblos, which are consistently and historically underserved. Statewide efforts to address broadband access in many tribal and pueblo areas, to this date, have been scattered and slow-moving. This funding was used to support Pueblo and Pueblo-led nonprofit organizations working on regional and community-based broadband projects. Thanks to the Chamiza Foundation's generous support, the Broadband Collective through Groundworks New Mexico successfully supported the following Pueblos and Pueblos-led organizations: Pueblo of Zuni, Pueblo of Zia, Cochiti Pueblo, Pueblo of Pojoaque Enterprise Corporation, Santo Domingo Pueblo, Pueblo of Laguna Library, and Santa Clara Pueblo. Please visit the Groundworks NM website for more information: https://www.groundworksnm.org/news/2022-year-review-new-mexico-broadband-collective/2022-12-7

June 2023 Awardees
Pueblo of Santa Ana: Santa Ana Youth Hands-on Hydrology Outreach (SAY H2O) Summer Program: "Learning the Pathway of the Tamayame"
Pueblo of Zuni: Zuni Youth Enrichment Project Summer Camp
Pueblo of Taos: Across the Americas: A youth-led cultural exchange for Indigenous (re)connections
Pueblo of Santo Domingo-Trees Water People: Rebuilding Pueblo Food Sovereignty Through Rangeland Workshops